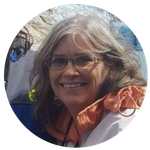 "Jon did a great job on my 4runner. Only took 45 minutes and I was on my way. Had to drive an hour to get there but it was worth it!"
"If there were a 6 star rating I would award it to Jon. Been using Krown on two Chevy trucks for 3 years now. One was new when It was first treated (and it still looks new 3 years later). The other was 4 years old when it was first treated and no significant rust has appeared since. I would highly recommend Krown...and Jon is a great guy to work with."
"John is a great guy with a great product. The first visit takes about an hour and the yearly spray takes about half of that. John does about 10-15 of my fellow firefighters cars, trucks and trailers and they are a little hard to please bunch. They have no complaints."
"John does an excellent job very polite very thorough 100% satisfaction"
"Jon does an awesome job on my vehicles. He even brought his equipment down to Cincinnati to spray. Excellent service, highly satisfied and will continue to use him."
"Very thorough application. I intend to have this rust preventative applied annually at this location."
"The experience with John was incredible. He was very sensitive to our scheduling needs for our trucks. We had to schedule our technicians routes around being back at the shop to have their trucks sprayed. This went flawlessly, as John stayed on schedule. Also, there were areas treated, we couldn't even think about being treated. Only time will tell how the product will hold up, but from my research it will do well... as long as we keep it up."
"Good customer service, and very good results!"
"I have a 1985 Toyota 4x4 pickup that has been sprayed with Krown. Don't see many of these trucks still on the road. Need I say more. Jon is pleasant, knowledge, and professional. Positive experience and positive results. Highly recommend the Krown process over all others...and I have tried the others."
"Jon has been doing rust protection on my vehicle for 3 years and I'm very happy with the service and I will continue going there."
"Jon does a great job! I have been a mechanic for over 40 years. The product he uses is the best rust proofing and penetrating oil that I have ever used!"
"Really great service and product! Very knowledgeable. Highly recommend!"
Are you a GoKrown customer? Share your review of our work by going here. We'd love to hear from you.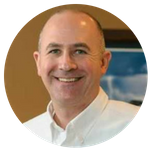 "I get the KROWN treatment on all my vehicles. It's already saved me thousands of dollars from all the rust related repairs I would have needed."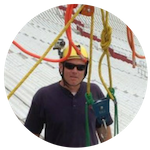 "Jon is a knowledge guy who takes great pride in protecting metal from rust-and he's good at it! Highly recommend you make the drive and let him protect your vehicles and equipment."